CatchX Bait Boat
$899 (VAT Included)
4 hoppers
800M RC range
3KG payload
2.5H battery life
Model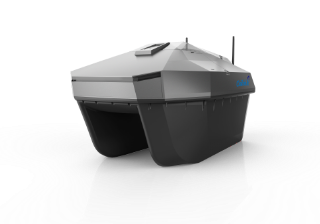 Shipping:
Select your shipping location:
FREE 3-7 DAY SHIPPING
UK Local Warehouse & Repair
Warehouse Add:Unit 1, Urban Road Business Park, NG178AP, UK
Payments:


The smartest way to bait your spots:
The new CatchX RC Bait Boat
·Smart, easy, precise.
·Any hard spot within your reach.
Specifications
Dimensions: L61.5*H35.8*W33.2
Weight: 5.4kgs
Color: Grey
Outfit: 4 Independent Hoppers, 1 Independent Hook Release
Bait Capacity: 3kgs
Range: 800m +/- dependent on weather and environment conditions
Run Time on a Full Charge: 2.5hrs
Full Charge: 4hrs
Boat Batteries: 2 pcs Li-ion 18650/8000mAh
Boat Lights: 1 Front, 1 Rear
Propulsion: 2 High Performance Industrial Engines; 7000rmp12V/755
External Interface: 1*USB(Type C), 1*DC-in-out Jack
Radio Frequency: 2.4GHz
Handset: Small and One-handed Control
Autopilot with Map: Free
Full-Featured APP: Free
Real Time Positional Information: Free
In the Package
User manual * 1 and Quick Start Guide * 1
CatchX bait boat * 1
Remote control * 1
Battery * 2
Charger for boat (without taking the battery out) * 1
Charger for Remote control * 1
Adapt cable for solely charging the battery * 1
Bar to connect the additionally purchased sonar * 1
BIGGER BAIT CAPACITY & MULTIPLE HOPPERS
Enjoy extended opportunities: Spread 3kg of your bait over the 4 individual hoppers of the CatchX bait boat which allow users to pre-bait 4 spots at one time. Save your time and effort with the bait boat!
800M RC RANGE AND ONE-HANDED REMOTE
Bait anywhere from now on. The 800-metre range of CatchX's remote control is absolutely phenomenal – it allows you to bait spots you never thought possible and with just one hand while enjoying a refreshing beverage with the other! Steer your bait boat wherever you like and catch more fish than ever before!
SAVE UNLIMITED SPOTS
Save as many spots as you like - the Rippton app will create and save the multiple spots you discovered with the CatchX bait boat. And GPS is the perfect solution for placing your rig and bait - within a metre of the same spot at different times throughout a session. Never lose your favourite spots!
AUTOPILOT, FAILSAFE & ONE-KEY RETURN
THE AUTOPILOT FUNCTION
Plan your favourite spots with ease - the Rippton app's autopilot function allows you plan your pre-baiting spots. Thanks to its user-friendly pre-set and automated routes, the CatchX bait boat ensures that you release your bait exactly where you intended. Bait with precision!
FAIL-SAFE FUNCTION
Keep your CatchX under control automatically - the fail-safe function ensures that the bait boat returns home even if the signal is lost or the battery is low. And in the event of any other emergency, pressing the RTH button also returns the boat safely. With CatchX bait bota , your baiting and fishing are hassle free!
JOIN RIPPTON FAMILY
Download the Rippton App to join the global fishing community. Talk with anglers worldwide. Share your catches to create your own fishing logbook. Find local fishing map and popular fishing spots. Gain real-time fishing forecasts. Get fishing tips and guides. Control your CatchX bait boat.
LOCAL REPAIR SERVICE
12-month guarantee and local After Sales Support from the date of your purchase
CatchX
The CatchX is the perfect companion for freshwater anglers seeking greater precision and outstanding performance. With its four hoppers, an 800 m RC range, 3 kg bait capacity, and up to 2.5 h of battery life, the CatchX will not only expand your catch but also enhance your enjoyment of the angling experience. Order yours today!
Product Video
Please watch the tutorials of CatchX carefully before use.
Official Promotional Video
Review Video
Review Video
Review Video
4 hoppers are rare in the UK market. Thought the size of each hopper would be too small, the rig can be laid and released without a probem. I enjoyed the route planning function of this boat and I can set 4 points in the area at a time.
Before having this boat, I had a doubt as this brand was quite new in the market. Never heard of it. But after using, it is a good GPS boat that could be controlled by an app! The memory system of historcal spots helps me a lot. The thing needed to change is its button for hoppers on the remote. LoI, it took me time to get used to the layout.